Tucked away into the western folds of the Aravalli mountain ranges, lies a small and little known reserve that is home to a large number of leopards. The Jawai Community Reserve near the town of Bera, is one of Rajasthan's best kept secrets. Situated half way between Jodhpur and Udaipur, it is an unusual habitat. The Jawai river skirt along the edges of the Thar Desert, and here in Bera, it has been dammed, resulting in a wetland habitat that is truly one of a kind.
The leopard is not the only predator in this area. The Jawai lake has a population of some of the largest feral crocodiles you will ever see! While the leopards roam the hillsides and make the natural caves in the rock their lair, the crocodilians lurk in the water bodies of Jawai. The wetlands also attract several species of birds including cranes, flamingoes, ducks and geese – many of which migrate here for the winter to spend the colder months in Rajasthan. The forests that border the Jawai dam are scrub and thorny brush, interspersed with local cacti. It's a stark and beautiful landscape, perfect for spotting animals in the wild and reconnecting with nature.
A Bygone Era…
The town of Bera has a historic significance in the history of the kingdom of Mewar (Udaipur) The legendary warrior, Maharana Pratap Singh, demarcated this land for his fourth son, Rana Shekha, to rule.
The royal family of Jodhpur (Marwar) married their daughters to the Thakurs of Bera. The Thakurs of Bera served as critical legal advisors in the court of Marwar.
Bera and the Jawai dam became the hunting grounds for the Maharajas of both Jodhpur and Udaipur.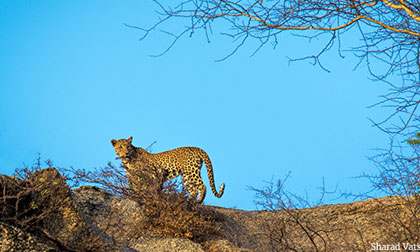 Quick Facts
Bera & Jawai
Bera and Jawai are situated in western Rajasthan, between Jodhpur and Udaipur, close to the town of Ranakpur, which is famous for some of the oldest Jain temples in the world.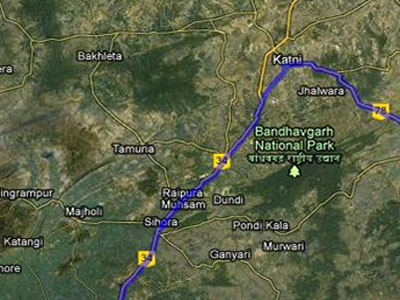 Topography: The forest is a maze of thorn, scrub and brush that flourishes on the banks of the Jawai river and around the dam. Situated on the western side of the Aravalli mountain range, the landscape is rugged and undulating.
In Season: One can visit Bera and Jawai year round.
Popular Sightings:
Frequently sighted: lorem upsum dolor
Ocassionally sighted: lorem upsum dolor
Rarely sighted: lorem upsum dolor
Extremely rarely sighted: lorem upsum dolor