The river Pench runs across rocky outcrops and tall reeds, dividing the Pench National Park into two zones – one to the east and one to the west. Situated at the confluence of four different hill ranges – the Aravalis, Vindhyas, Satpura and Maikal – it is one of the most scenic forests in Central India.
Pench is a dry, deciduous forest that is largely dominated by teak, vast areas of grassland and gently undulating meadows. It is one of the last teak forests left in India, as teak is much sought after for its valuable timber. It's also a difficult tree to replant, and therefore Pench is extremely important from both an ecological and commercial perspective. Teak tends to shed its leaves by mid-February which gives the forest a dry and barren appearance, but as a result, the wildlife sightings are excellent, because the animals can be spotted at quite a distance.
This park is prime feline territory with a healthy tiger and leopard population. It's also home to several avian species and the bird life is one of its greatest highlights. It is home to over three hundred species of birds, both migratory and resident. From peacocks to kingfishers, plum-headed parakeets to golden orioles, Pench is a bird-lover's playground.
A Bygone Era…
The first known mention of Pench is in the original texts of the Ain-i-Akbari, a record of the territories that were part of the Mughal Emperor Akbar's kingdom, as recorded by one of his viziers.
Pench shot to fame as the jungle on which Rudyard Kipling based his iconic novel, The Jungle Book and became immortalized as the forest home of its protagonist, Mowgli.
More recently, Pench is the forest in which the BBC shot its famous wildlife documentary Spy in the Jungle.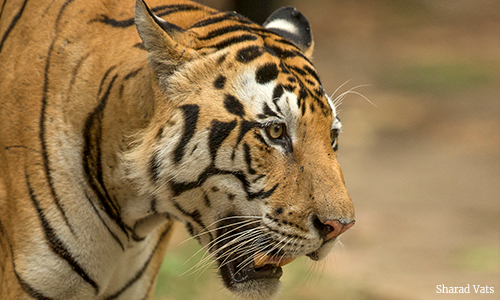 Quick Facts
Pench is situated on the border of Madhya Pradesh and Maharashtra bordered by the Satpura hills. One can enter the park from the gates in either of the two states.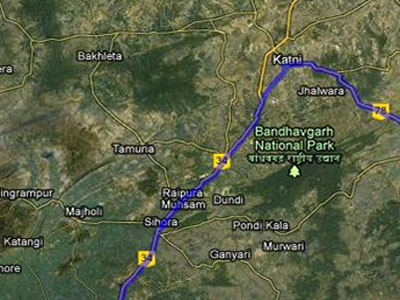 Topography: Pench sprawls over 758 square kilometers. The forest is primarily teak interspersed with several indigenous species, grassland, bamboo, and underbrush.
In Season: The park is open from…
Note: The park is closed to tourists on Wednesday afternoons as well as all day for the Diwali and Holi holidays.
Popular Sightings:
Frequently sighted: lorem upsum dolor
Ocassionally sighted: lorem upsum dolor
Rarely sighted: lorem upsum dolor
Extremely rarely sighted: lorem upsum dolor