At the foothills of the Himalayas, where India borders on Nepal, a wide band of wilderness cuts a wide swathe across North India. This is the Terai, a unique habitat of grasses, scrub, dense Sal forest, and swampy marshes that are a superb breeding ground for several species of wildlife.
Dudhwa Tiger Reserve is situated in the heart of the Terai, and is home to several of India's best known and highly endangered creatures including the tiger, the one-horned Indian rhino and the Asiatic elephant.
The Terai is an extension of the Duars in the north east of India and is dissected by several large Himalayan perennial rivers, which leave rich alluvium deposits behind as they flow through the forest, making this a lush and verdant habitat. Today, Dudhwa National Park, along with Katerniaghat and Kishanpur Wildlife Sanctuaries, make up the Dudhwa Tiger Reserve.
Pilibhit Tiger Reserve is also in a striking distance from Dudhwa. It forms a contiguous forest with Kishanpur through Malani range. So Dudhwa, alongiwth Katarniaghat, Kishanpur, and Pilibhit is a good 5 nights destination. One must be aware that this regions is not for the first timers to Indian Wildlife. If you are more keen on sightings Tigers then the other celebrity parks must be visited and not Dudhwa. The area has enough Tigers, but it is a dense habitat hence the sightings are not so frequent. Nevertheless this is one park for a true wildlife lover as the flora and fauna of this region is matchless.
There are two gates for tourism currently, and both are quite close to each other. Gate / Zone no 1 takes one to Sonaripur, and Salukapur area, while Gate no 2 takes one to Sathiana range. To do the Rhinos one must take the Gate no 1 as their protected area is in Salukapur. You get atop an Elephant and enter the protected electric fenced area of about 30 sq kms. You cannot do Jeep safaris inside the area as the habitat is not conducive for same due to tall elephant grass and also as they do ot wish to disturb the Rhinos in the area by vehicular movement. The habitat is grassland, densely wooded area, and also riverine bed. Hence a perfect Rhino area. Interestingly, this area is also home to some Tigers now. Tigresses find this area very safe to bring up their cubs. There have been sightings of Tigresses and Rhinos in the same frame as well, a rate natural history moment.
Very unique to Dudhwa is the Watch Tower experience. There are some beautiful spots close to the water holes, where the watch towers are made. Not only they are good from birding point of view, but from the top you can sight the Elephant herds, Otters, Swamp Deers, other wildlife including Tigers.
A Bygone Era…
The Terai regions have always been home to large groups of ethnic minorities, some from the plains, while others have descended from the mountain regions. During early invasions from Central Asia, Rajput noblemen went north towards the Terai and established settlements.
Dudhwa lies in the Lakhimpur-Kheri district closer to Lucknow, which first came under the rule of the Rajputs, and later came under the Nawabs of Awadh.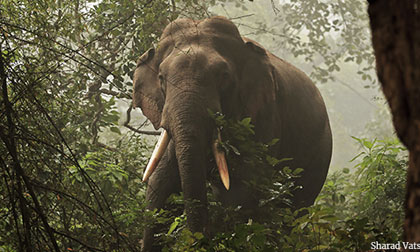 Quick Facts
Dudhwa
Dudhwa is situated in Lakhimpur-Kheri district, which lies in the center of Uttar Pradesh, on the Indo-Nepal border.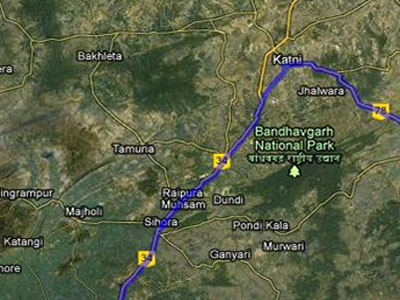 Topography: The park is a blend of tall grassland, dense forest of indigenous trees such as Sal, Shisham, Jamun, and Gular, and large tracts of swamp and marsh that lie at the foothills of the Himalayan and Sivalik mountain ranges. The park's lush greenery is fed by six perennial rivers that course down from the Himalayas and which leave rich tracts of alluvial soil in their wake.
In Season: 15 November – 15 June
Popular Sightings:
Frequently sighted: lorem upsum dolor
Ocassionally sighted: lorem upsum dolor
Rarely sighted: lorem upsum dolor
Extremely rarely sighted: lorem upsum dolor
Tigris trivia
Dudhwa was the stamping ground of one of India's first and finest conservationists, Billy Arjan Singh, who spearheaded the initiative to regenerate the tiger and leopard populations in Dudhwa. He also did a successful experiment of introducing a hand reared Tigress to the wild. He was given a zoo born cub, whom he gradually introduced into the wild. She was popularly known as Tara. He also introduced three Leopard cubs, Juliet, Harriet, and Prince into the wild. Billy as he was popularly known spent his life in conserving the wilderness of Dudhwa.