Panna is a small, but stunningly beautiful park. Deep ravines and cliff faces, topped by rocky plateaus, are augmented by greenery and a series of gorgeous waterfalls that flow down into the Ken River below. Panna's biodiversity is rather remarkable, as it's situated at the juncture of the northernmost natural teak forests and the easternmost tip of the natural kardhai forests. Short dry grasslands let out onto open woodlands. The rocky terrain is interspersed with thick vegetation including Teak, Acacia, as well as the sweet scented Mahua and the fiery blossoms of the Flame of the Forest.
The Ken river is the region's perennial lifeline, and these forests form a large part of its catchment area. It also means that the riverbanks attract over 300 species of birds and is one of the few natural habitats of the Gharial (the long snouted crocodile) and the Muggar (the marsh crocodile) which are often seen basking along its banks. Panna also has a sizable number of felines including a few tigers and several leopards. The tigers went extinct thanks to extensive poaching, but have recently made a come back thanks to major conservation efforts that were made in a timely manner.
A Bygone Era…
Panna was original a Gond tribal settlement, until the Rajput Chandela rulers defeated them and took the land over.
These forests were once the hunting grounds of the Maharajas who ruled over the erstwhile kingdoms of Panna, Chhatarpur and Bijawar.
Over a six-year period in the 2000s, the park's tigers were poached to extinction.
A massive conservation effort was initiated in 2009, when tigers were relocated from Pench and Bandhavgarh to rehabilitate the species in Panna, and today the tiger population is growing back with a healthy population of cubs.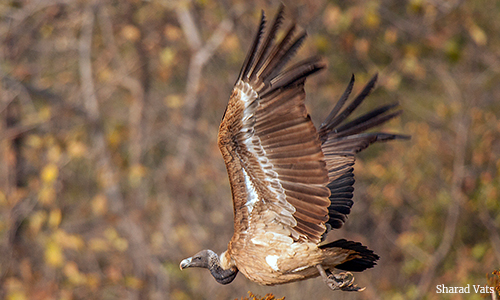 Quick Facts
Panna is the northernmost park in Madhya Pradesh and is situated in the Panna and Chattarpur districts, 40 kilometers east of Khajuraho.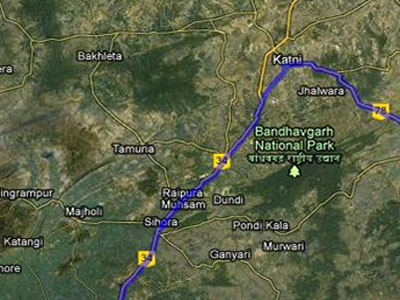 Topography: Panna has an unusual topography. It is situated right where the southern dry deciduous forests that start all the way at Cape Cormorin end, and the moist deciduous forests of the Upper Gangetic Plains begins. Natural teak forests halt their journey north, and the kardhai forests halt their journey east once they reach Panna. The craggy cliffs and gorges are topped by rocky plateaus and give way to the Ken River valley below.
In Season: The park is open from…
Popular Sightings:
Frequently sighted: lorem upsum dolor
Ocassionally sighted: lorem upsum dolor
Rarely sighted: lorem upsum dolor
Extremely rarely sighted: lorem upsum dolor