Tucked into a corner of Eastern Rajasthan, the of Keoladeo Ghana National Park in Bharatpur, is a birding paradise.
One of the best-known zones for rare and beautiful avifauna in South Asia, it's a densely forested area in a part of India that is otherwise sparsely vegetated. Dry deciduous forest and grassland are interspersed by shrubs and small trees. Over a third of the park is a marshy wetland that is the roost for several indigenous species of birds and is also the winter home for several migratory species, most notably those from Siberia. The park has over three hundred and seventy-five species of flora and its natural biodiversity is rich and varied. It's also a home to several reptiles, most notably the python. Several smaller carnivores and herbivores also inhabit these forests.
This park is somewhat unique in India as it can only be visited on foot, you may cycle or hire a cycle-rickshaw. There are several walking trails and paths, which make for scenic treks and gorgeous bird sightings. In winter one can do a boat safari provided there is enough water in the sanctuary. For people who enjoy walking, and birding, this sanctuary is a paradise. You can stop at any point, wait as long, and shoot as much as you like. Watching the sunrise and sunset within the sanctuary is an incredible experience.
A Bygone Era…
A natural depression in the land, which floods during the monsoon, a sanctuary was created here over 250 years ago.
Maharaj Suraj Mal of Bharatpur constructed a dam, the Ajan Bund, whose flood waters filled the natural dimple and created a wetland haven for birds. These forests were once the private duck shooting reserve of the Maharaja of Bharatpur.
It was declared a sanctuary in 1975, a national park in 1982, and became a World Heritage Site in 1985.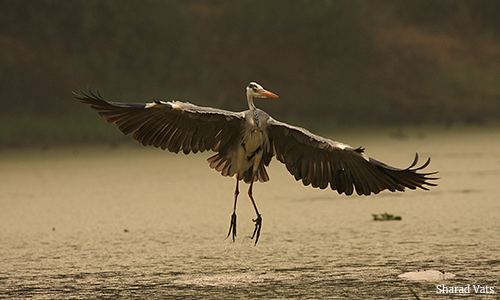 Quick Facts
Bera & Jawai
Keoladeo Ghana is strategically situated in Bharatpur in eastern Rajasthan. It is located en route from Jaipur to Agra.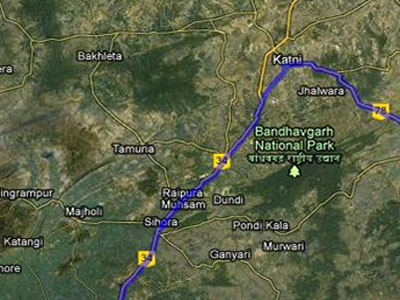 Topography: The park itself is small, at only 29 square kilometers, but is thickly forested with a wide variety of vegetation. Swamp, grassland, woodland and wetland form a fascinating tapestry across this gently undulating terrain. Monsoon f loods the park creating a series of shallow water bodies, which then dry up as the dry season progresses, until the next rain shower.
In Season: The park is open from…
October to June
Popular Sightings:
Frequently sighted: lorem upsum dolor
Ocassionally sighted: lorem upsum dolor
Rarely sighted: lorem upsum dolor
Extremely rarely sighted: lorem upsum dolor
Tigris trivia
The park is named "Keoladeo" for an ancient Shiva temple that lies within the "Ghana" – which means "dense forest".