A dry deciduous forest stretches east from the jungles of Kathiwar-Gir in western India, to edge into the jagged ravines of Central India that have been honed out of rock by the Chambal River. Rugged and dramatic, this unusual landscape creates a unique marine biosphere for some of very rare aquatic species, including the Gangetic Dolphin, the Gharial (crocodile), and the Red-Crowned Roofed Turtle. The National Chambal Sanctuary is situated at the juncture of three states – Madhya Pradesh, Rajasthan and Gujarat that creates a very different kind of ecosystem of ravines, coves, inlets, and even small sandy beaches that form on the banks of the Chambal River.
The forest along the Chambal's banks is a variegated mix of vividly beautiful indigenous species including Acacia, Flame of the Forest, Indian Elm and Indian Plum. The river also attracts a vast number of birds – both resident and migratory, and it's listed as an Important Bird Area (IBA). Areas like Bah, Dhaulpur, Chashme Shahi and Urmila Sagar are biodiversity hotspots where you have an excellent chance of viewing avifauna like the Indian Pelican and Sarus Crane.
A Bygone Era…
The Chambal River is a tributary of the Yamuna, which flows just to it's north.
Several legends, both ancient and modern have been attached to the river and this region.
In ancient mythology, it's referred to as the Charmanvati river – the river on whose banks leather is dried. Some even believe that the river originates from the blood of all the cows that were sacrificed by King Rantideva.
Draupadi, the queen of the Pandavas in the epic Mahabharata, is said to have cursed anyone who drinks from its waters.
As a result, the river has remained relatively untouched and unpolluted, and has turned into one of the most unique marine natural habitats in all of India.
Geologically, it is one of the oldest rivers in the Indian subcontinent and predates both the Ganges and the Yamuna.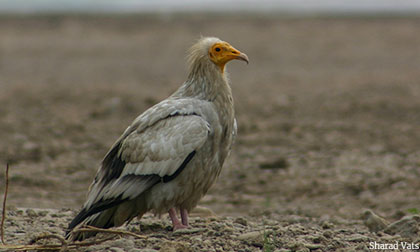 Quick Facts
Bera & Jawai
The National Chambal Sanctuary is 5400 square kilometers of natural habitat that is located at the junction of Rajasthan, Uttar Pradesh and Madhya Pradesh. The biosphere spreads across all three states. It is situated between Agra and Gwalior, in Dholpur in Madhya Pradesh.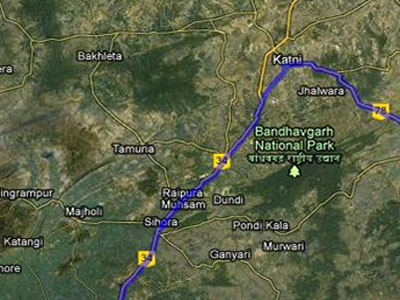 Topography: The Chambal River is a tributary of the Yamuna river. It descends from a watershed in the Vindhya mountain range, and its left bank is flanked by craggy escarpments that have been hewn out of the Vindhya mountains. Scrub, shrub and grass for an intricate web of forest along its riverbanks that are richly nourished by the Chambal's alluvium. The Chambal forces its way through deep gorges and earth erosions caused by its flow. This rain-fed river is even older than the Ganges and the Yamuna, and is one of the most ancient rivers in India.
In Season: The park is open from…
January to December and can be visited year-round.
Popular Sightings:
Frequently sighted: lorem upsum dolor
Ocassionally sighted: lorem upsum dolor
Rarely sighted: lorem upsum dolor
Extremely rarely sighted: lorem upsum dolor