In a secluded corner of the western subcontinent lies a dry savannah called Sasan Gir. Earthy greens and browns of teak and acacia are interspersed by scrub and grassland, among which fiery red Flame of the Forest bursts into bloom in the summer. Imagine a canvas of muted colours with bold slashes of vivid colour.
The stillness in this quiet neck of the woods is only broken by fauna rustling in the undergrowth. A viper gives a sudden hiss, a hyena howls, and the alarm call of the Cheetal pierces through the darkness as a lioness pads softly through the leaves with her cubs in search of a waterhole.
Gir is a hot bed of biodiversity. Reptiles, amphibians, big cats, birds, bovines and herbivores make up a thriving eco-system of jaw-dropping variety, including two of the rarest creatures on the planet – The Asiatic Lion.
A Bygone Era…
Sasan Gir is one of the oldest national parks in India. It was created in the 60's as a habitat to conserve the Asiatic Lion.
These forests were once the forest hunting grounds of the Nawabs of Junagarh.
In 1901, Lord Curzon was invited to a hunt, but prevailed upon the then Nawab to set up a conservation effort instead for this rapidly dwindling species.
The Nawab and his descendants were the initial forerunners in protecting the species.
The forest is also home to the fourth generation of Siddis, an ancient tribe of African origin, who first came to India several centuries ago as slaves to the African queen of Junagarh.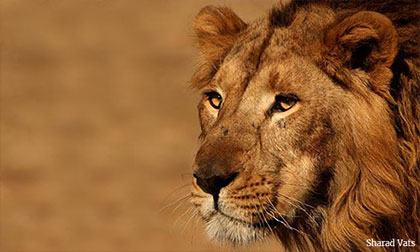 Quick Facts
Sasan Gir is in the western reaches of Gujarat, in Junagarh district.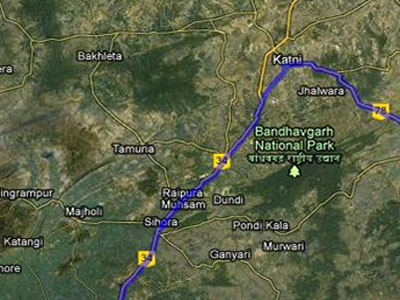 Topography: A forest of scrub and savannah that stretches for approx. 260 square kilometers.
In Season: The park is open from 16 October until 15 June each year. It closes during the monsoon season from 16 June until 15 October.
Popular Sightings:
Frequently sighted: lorem upsum dolor
Ocassionally sighted: lorem upsum dolor
Rarely sighted: lorem upsum dolor
Extremely rarely sighted: lorem upsum dolor
Tigris trivia
Gir also has a healthy leopard population – despite being a lion reserve. Leopard sightings are frequent and these felines coexist with the lions peacefully.