In the heart of Central India, amid the gentle rise of the Satpura Hill range, lies Satpura National Park. It's a highland habitat that is completely unique in Central India. Its dense and rugged landscape consists of sandstone slopes, rivulets that flow down steep gorges, narrow ravines, and sharp peaks. It has a rich and varied range of biodiversity that makes it a fascinating ecosystem.
The Denwa backwaters create the Tawa oxbow lake, which gives the park an ethereal beauty. Several secluded coves lie in the curves of its banks (as do basking Mugger crocodiles) that are ideally explored by canoe or boat. It is the perfect habitat for felines such as leopards, a few tigers, as well as bears, particularly the elusive sloth bear.
The forest is an eclectic mix of sal, teak and tendu interspersed by groves of bamboo, bel trees, and several different kinds of grass and medicinal herbs and plants. Several smaller animals and many species of birds are found in Satpura, which makes it one of the best-kept secrets in the Indian wilderness.
A Bygone Era…
Satpura was one of the last forest hideaways in India to be discovered by the British Raj.
Captain Forsyth, of the Bengal Cavalry Regiment, was hunting for Tantya Tope, a valiant warrior and strong advocate for India's freedom from British rule. He came upon the forests of Satpura during his search, and realized that it was the perfect location to establish a military base in Central India.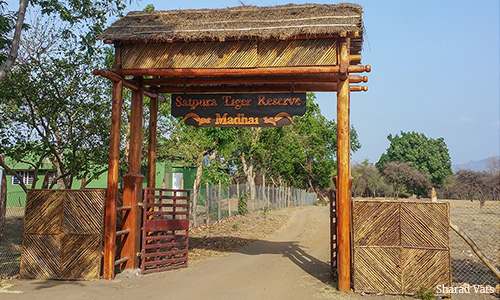 Quick Facts
Satpura National Park is situated among the Satpura Hills of Madhya Pradesh. It adjoins the neighboring Pachmarhi & Bori Sanctuaries. Satpura National Park covers an area of 524 sq.km.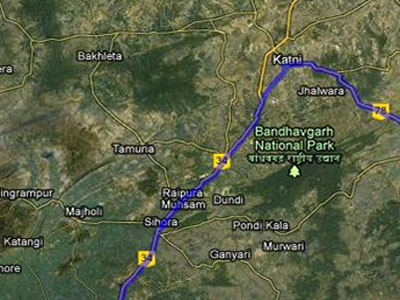 Topography: The park has an extremely rugged terrain with tall peaks, sandstone hills, deep ravines and gorges, and a beautiful water body in the heart of the park. Waterfalls and rivulets trickle through thick foliage of Sal and Teak. The Denwa River has been dammed here, and it is these backwaters that create the Tawa Lake.
In Season: The park is open from…
Popular Sightings:
Frequently sighted: lorem upsum dolor
Ocassionally sighted: lorem upsum dolor
Rarely sighted: lorem upsum dolor
Extremely rarely sighted: lorem upsum dolor